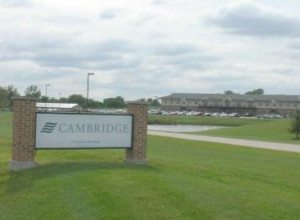 Cambridge Investment Research, Inc. (Cambridge), member FINRA/SIPC, is an independent, privately owned broker-dealer with over 2,400 independent registered representatives and $53.4 billion assets under management. Cambridge was recognized as one of the Best of Iowa Businesses1 and has been named among the Top Workplaces in Iowa2. Cambridge also provides innovative fee programs and a full menu of commission offerings to advisors across the nation. Recognized in the industry as The Fee Experts®3, Cambridge has been ranked a fee leader among independent broker-dealers for 13 consecutive years4.
Cambridge feels very strongly that a broker-dealer's values clearly drive the quality and service a financial professional receives and in turn delivers to their clients. Our key values have long been based on:
Integrity – honesty, fairness, and ethics are the foundation of our culture.
Commitment – making a difference to our community through quality, excellence, and service.
Flexibility – offering solutions based on being open-minded, resourceful and committed to mutual win-win.
Kindness – in all things, consideration and compassion with human touch guide our decisions.
We are proud that independent financial professionals who share our values choose Cambridge. Together, we focus on a common priority: you.
Click here for a CAAP Overview
Click here to review, print and complete CAAP investor profile questionaire
1IA Biz magazine, "Best of Iowa Businesses," 2010
2Des Moines Register, "Top Workplaces in Iowa," 2011, 2012
3THE FEE EXPERTS® is a registered trade mark of Cambridge Investment Research, Inc. for its investment advisory service for investment managers.
4Financial Planning magazine, June "FP50", Top 50 Independent Broker-Dealer Issue, 2001-2013
Subscribe to the Retirement Report and receive a complimentary Organize Your Fiduciary File checklist
Darren Limesand Financial